There was no Micro Monday newsletter last week, so this week we have several new features to highlight.
📷 There's a new built-in photos page for Micro.blog-hosted blogs, showing a grid of photo thumbnails. Manton has the details here on his blog.
⭐ We added a "Copy HTML" button next to each of your photos under Posts → Uploads, to make it easier to copy a reference to that photo and paste it into a blog post draft.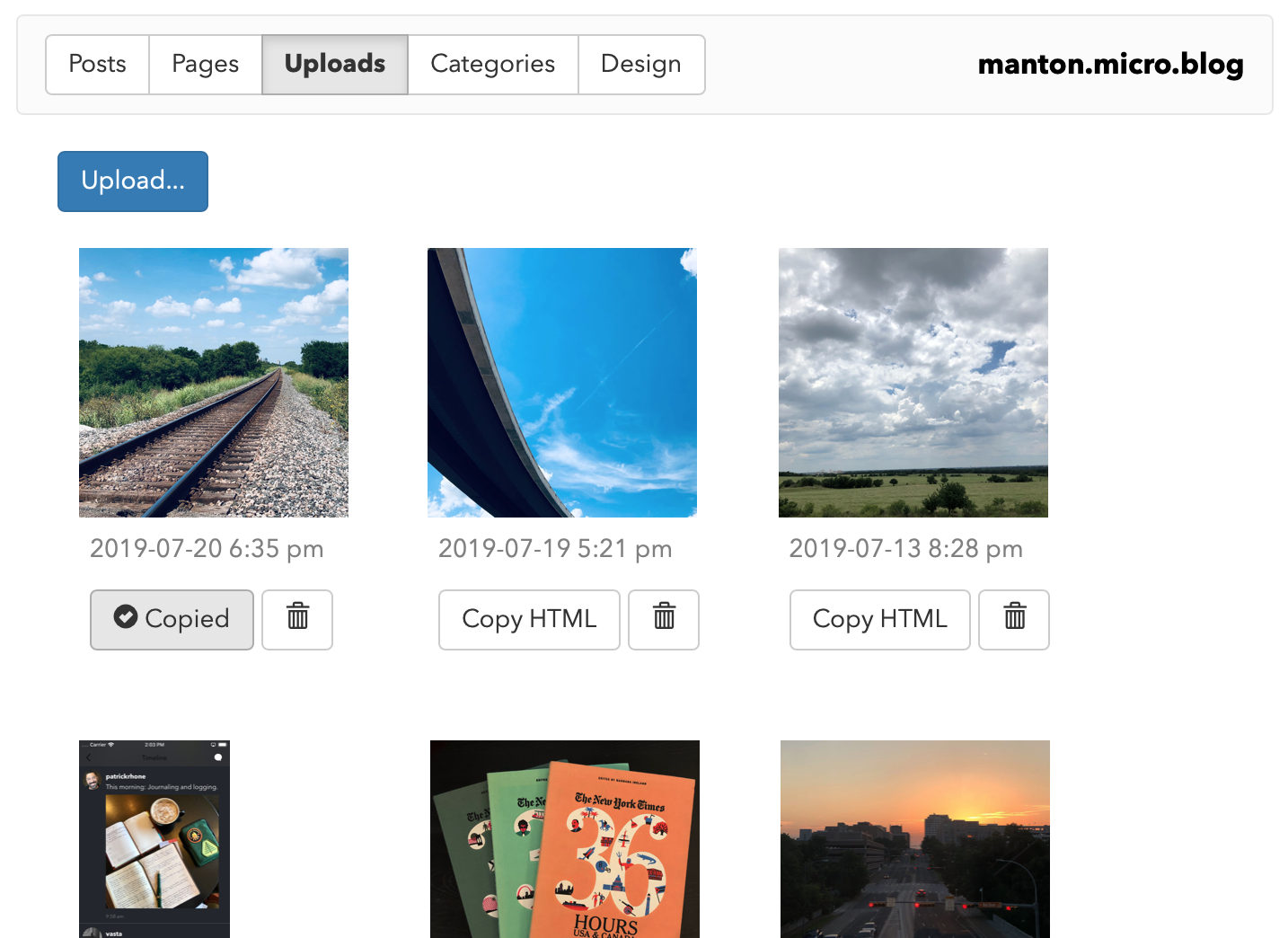 🎙️ Micro.blog has been updated to support the new categories that Apple added to their podcast directory last week. If your podcast is hosted on Micro.blog, click Posts → Design to see the list of categories.
🐛 After a LinkedIn API change, Micro.blog could no longer automatically cross-post your blog posts to LinkedIn. We've now got that bug fixed.
💬 Neat idea with screenshot from @tiffany to organize Overcast playlists based on days of the week:
Trying out a new playlist structure in Overcast. No longer a night owl, can't be. I don't do too much news; it's oft depressing with little benefit besides raising my blood pressure. So instead I read RSS and listen to podcasts.
📆 People on Micro.blog who post a photo every day end up with an amazing collection of photos on their own blogs. Just a few of the folks I've noticed posting daily photos: @pip, @johnpeterharvey, @JezB, and @dejus.
If you have any questions or feedback, let us know: help@micro.blog.